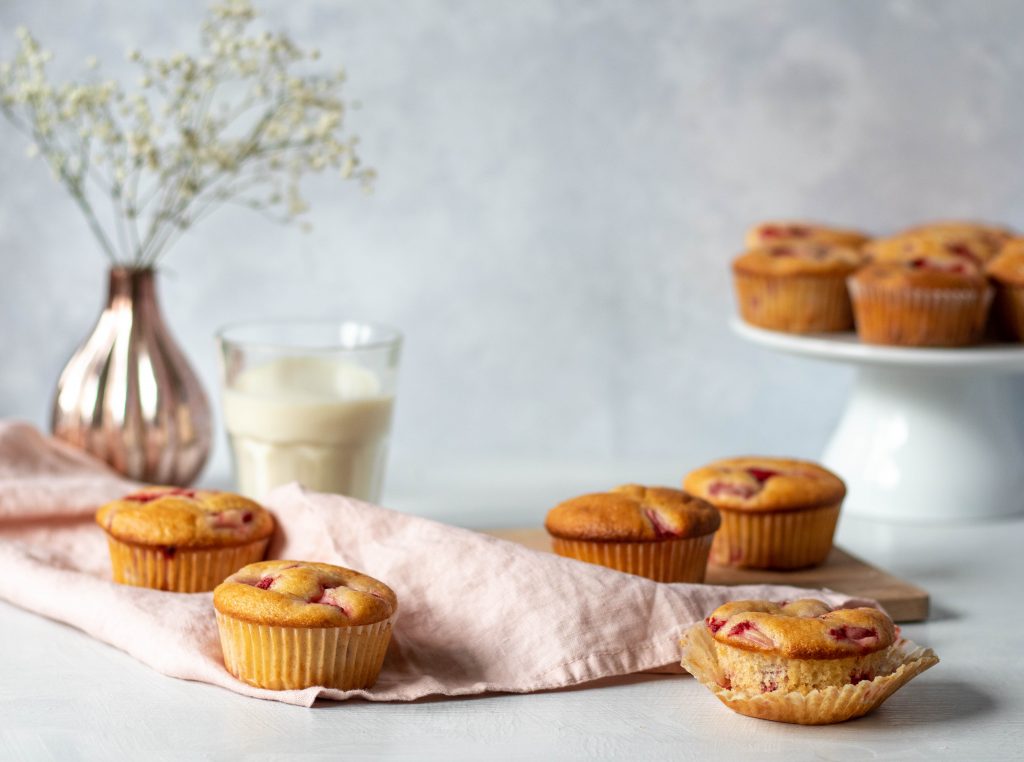 Heute mal ein echter Klassiker: Muffins! Muffins gehen einfach immer. Sie sind supereasy und schnell zuzubereiten und meistens auch genauso schnell aufgegessen 🙂 Ich nehme sie gerne mit auf Wanderungen oder Ausflüge – es freuen sich immer alle über einen kleinen süßen Snack. Ich habe sie mit Erdbeeren gebacken, aber man kann natürlich jegliche andere Art von Obst nehmen: Blaubeeren, Himbeeren, Bananen, Aprikosen, und so vieles mehr. Also greift euch die letzten Erdbeeren, die es noch gibt, und los geht's mit dem Backen! 🙂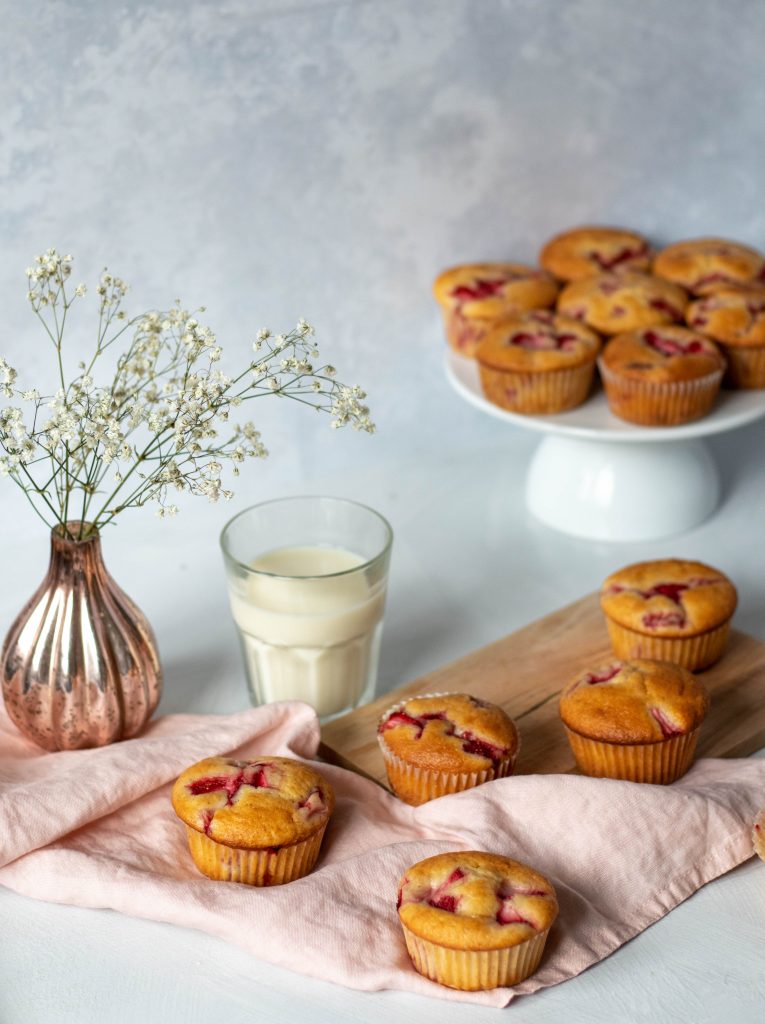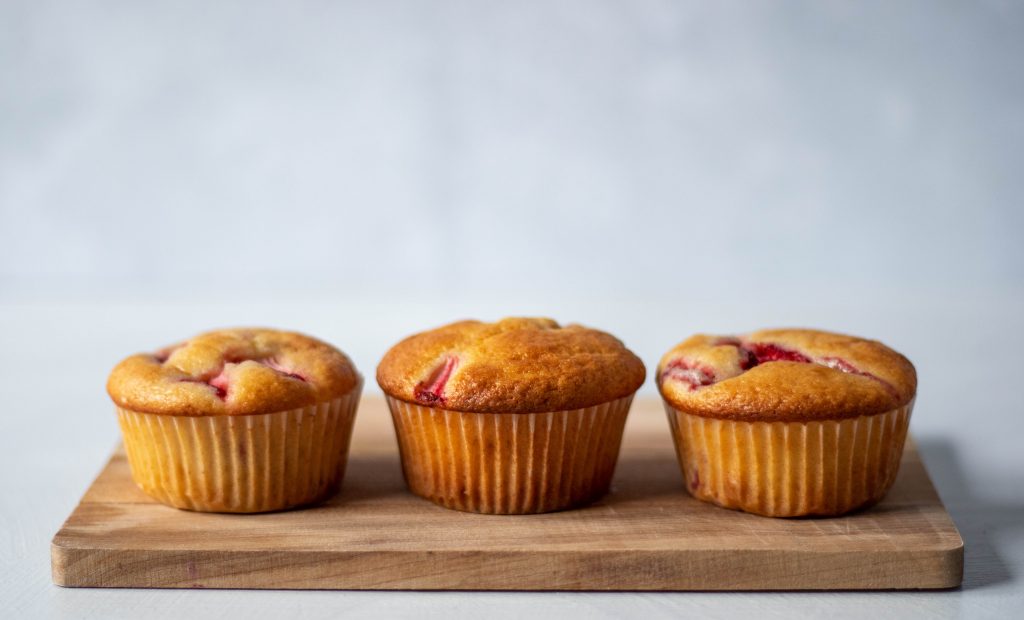 Erdbeer-Muffins
Zutaten
200 g griechischer Joghurt

100 ml Sonnenblumenöl

2 Eier

300 g Mehl

150 g Zucker

1 Päckchen Backpulver

1 Päckchen Vanillezucker

300 g Erdbeeren
Zubereitung
Den Ofen auf 180°C vorheizen (Ober-/Unterhitze).
Ein Muffinblech für 12 Muffins mit Förmchen auskleiden.
Eier, Öl und Joghurt vermischen.
Mehl, Zucker, Backpulver und Vanillezucker in einer zweiten Schüssel vermischen.
Trockene Zutaten unter die Ei-Mischung rühren.
Erdbeeren klein schneiden und vorsichtig unter den Teig heben, etwa ein Viertel für die Dekoration aufheben.
Den Teig gleichmäßig in die Förmchen verteilen, diese dabei etwa zu drei Viertel füllen, wenn die Muffins nicht zu groß werden sollen. Falls Teig übrig bleibt, ein zweites Blech backen.
Jeweils 4 bis 5 Erdbeerstücke auf den Muffins verteilen.
Für 25 bis 30 Minuten backen. Aus dem Ofen nehmen und auskühlen lassen.
English recipe
Strawberry muffins
Makes 12 muffins +++ baking time 25 minutes +++ total time 40 minutes
Drucken
INGREDIENTS
200 g greek yoghurt

100 ml sunflower oil

2 eggs

300 g flour

150 g sugar

1 packet of baking powder (8 g)

1 packet of vanilla sugar (8 g)

300 g strawberries
Drucken
instructions
Preheat the oven to 180°C (top/bottom heat).
Line a muffin tray for 12 muffins.
Mix eggs, oil and yoghurt.
Mix flour, sugar, baking powder and vanilla sugar in a second bowl.
Stir dry ingredients into the egg mixture.
Cut the strawberries into small pieces and carefully fold them into the dough, saving about a quarter for decoration.
Spread the dough evenly into the muffin tins, filling them to about three quarters of their original size. If dough remains, bake a second baking tray.
Place 4 to 5 strawberry pieces on each muffin.
Bake for 25 to 30 minutes. Remove from the oven and allow to cool.